CESNET wins European Heritage Award / Europa Nostra Award 2020 for the project "Cross-border Collaboration for European Classical Music"
Prague, May 7, 2020. The CESNET Association together with the Faculty of Music and Dance of the Academy of Performing Arts in Prague (HAMU) received a significant European award for the use of network transmissions for international cooperation in living culture. The technology developed by the CESNET Association allows musicians to play together over long distances with just a few milliseconds delay. This technology brings new possibilities for presentation, collaboration, education and interpretation of classical music. The technology brings new possibilities to classical music promotion, collaboration, education and interpretation. It provides more options for European collaboration among artists, teachers and students, and supports novel modes of cultural exchange between countries.
Ahead of the celebration of this year's Europe Day (9 May), the European Commission and Europa Nostra announced the 2020 winners of the European Heritage Awards / Europa Nostra Awards. Europe's top honour in the heritage field goes to 21 exemplary achievements from 15 European countries. Among this year's winners is the project of "Cross-border cooperation in the field of European classical music", in which CESNET participated, in the category of Education, Training and Awareness-Raising.
The CESNET technology provides both an environment for musicians to play together across distances and spectacular video and audio quality for audiences to enjoy. The solution is based on a very-low-added-latency network transmission technology for audio and video that uses Field Programmable Gate Arrays (FPGAs). The low latency is combined with high-definition television image quality, including possibilities for live video switching from multiple cameras.
"Over the past several years, many unique musical performances have been carried out using the technology across different cities and countries. Musicians and dancers in two or more countries were able to perform together for an audience, which could also be located in multiple cities," said Dr. Sven Ubik, Head of the Network Applications Technology Department at CESNET.
In 2016, the association organized a remote organ concert as part of an important TNC professional conference. While the leading Czech organist Jaroslav Tůma played in the Church of the Assumption of Our Lady in Brno, his colleague Jon M. Skogstad in the hall of the Faculty of Music of the Norwegian University of Science and Technology in Trondheim. The organ players were connected in both directions by sound and image and demonstrated interplay in real time. During the next year's TNC conference in Linz, CESNET participated in joint performance (musicians and dancers) organized by ACOnet and interconnecting six locations: Linz, Prague, Barcelona, Rome, Mumbai and the Finnish island of Hailuoto.
In November 2018, the CESNET association brought together live artists from the Czech Republic and Slovakia during a gala concert Tribute to the Brave organized on the occasion of the Václav Havel Prize for Human Rights. Last April, CESNET, together with HAMU, organized a distributed music and dance performance as part of the Network Performing Arts Production Workshop 2019, in which artists from Prague and Barcelona performed at one point.
This musical exchange by artists from different environments and ensembles helps to promote the tradition of European classical music across distances and borders. Other examples of how the technology could be used include enabling long-distance, live examinations for students, or easier exchange of knowledge between musical academies with expertise in particular areas.
Find out more on the award´s website.
Find out more about the MVTP on website.
https://www.youtube.com/watch?v=-Djk3nGmz78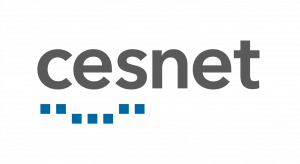 Project TL1000106 Distance collaboration in art education using modern transmission technologies has been supported by the Technology Agency of the Czech Republic in the ETA Programme.
The CESNET Association was founded by various Czech universities and the Czech Academy of Sciences in 1996. It is engaged in research and development in the field of information and communication technologies and builds and develops the CESNET national e-infrastructure for research and education. Thanks to its research activities and accomplishments, it represents the Czech Republic in important international projects, particularly in building the pan-European GÉANT data network and grid projects (EGI.eu), and actively participates in their implementation. The Association also works on the use of high-speed networks for sharing multimedia data both through synchronous video conferencing and shared applications as well as asynchronous streaming. More information: www.cesnet.cz
The Faculty of Music and Dance of the Academy of Performing Arts in Prague (HAMU) was founded in 1945 as one of the three faculties of the Academy of Performing Arts in Prague (DAMU, FAMU, HAMU). HAMU cooperates with domestic professional artistic circles, the partners are prominent orchestras (The Czech Philharmonic (ČF), PKF – Prague Philharmonia The Prague Symphony Orchestra FOK), festivals (The Prague Spring International Music Festival, Dvořákova Praha, Smetanova Litomyšl), and many theatres and media organisations. The school provides top-level education in music and dance programmes at all three academic levels (3-year Bachelor's Programme, 2-year Continuing Master's Programme and 3-year Doctoral Programme) in both Czech and English. More information: https://www.hamu.cz/en/
European Heritage Awards / Europa Nostra Awards in Facts
he European Heritage Awards / Europa Nostra Awards were launched by the European Commission in 2002 and have been run by Europa Nostra ever since. They celebrate and promote best practices related to heritage conservation, research, management, volunteering, education and communication. In this way, they contribute to a stronger public recognition of cultural heritage as a strategic resource for Europe's society, economy and environment. The Awards are funded by the Creative Europe programme of the European Union. A total of 123 Grand Prix of €10,000 have been presented to outstanding heritage initiatives, selected from among the award-winning projects.
Europa Nostra
Europa Nostra is considered to be the voice of European civil society committed to the protection and promotion of the cultural and natural heritage. It is a pan-European federation of non-profit organizations, which is also supported by a wide network of public institutions, private companies and individuals from more than 40 European countries. Europa Nostra was founded in 1963 and is today considered the largest and most representative network of this focus in Europe.
Europa Nostra participates in campaigns to save the most endangered monuments, places and landscapes, especially in its "7 most endangered" programme. In addition to awarding the above-mentioned prizes, it also conducts a structured dialogue with the European institutions, thus participating in the formulation and implementation of European strategy and policies, and coordinates the European Monument Alliance 3.3. Europa Nostra also supported and actively participated in the European Year of Cultural Heritage 2018.
Creative Europe
Creative Europe is an EU program that supports the cultural and creative industries and enables them to contribute more intensively to employment and growth. With a budget of € 1.46 billion for 2014-2020, it supports cultural heritage, performing arts, interdisciplinary arts, publishing, film, television, music and video games organizations to reach out to Europe, reach out to new audience and develop the skills needed in the digital age.
Last change: 19.5.2020